FACT SHEET:

• Developer: Bendis Games (Andrei Radu)
• Release Date: Mar 23 2023
• Platforms: Oculus Quest, Oculus Quest 2, Oculus Pro
• Price: 14,99$
• Availability: Meta Quest , SideQuest
• ESRB: E For Everyone
• Press Contact: bendisgamesstudio@gmail.com
• Website: www.BendisGames.com
DESCRIPTION:
Become a Coffee Shop owner with Coffee Shop Simulator VR! Start small with easy recipes and extend your business ordering more ingredients and light food.
Build and extend the shop to accommodate more and more customers!
Never forget to pay the bills for the shop! Be a world class level barista and a great owner but never be afraid of other small jobs in the coffee shop.
Follow the recipes to serve well-known coffee drinks or add your own touch but remember, the customers satisfaction is all about a great coffee taste!
Enjoy one of the best graphics on Meta Quest!
VIDEO TRAILER:


BENDIS Games:
BENDIS Games is a video game developer and publisher entity founded by Andrei Radu in 2019. BENDIS Games has so far created mobile games for both iOS and Android devices. The best known game is "TerraNova: Strategy & Survival". which has over 1 million installs on iOS and Android in the AppStore and GooglePlay.
In 2021 BENDIS Games announced BENDIS VR(Virtual reality). In 2022 BENDIS Games have been featured in the Best Startup EU Magazine as one of "Top Video Startups and Companies in Romania".
IMAGES:

Download all images as a nice compressed file: DOWNLOAD ALL IMAGES
In game photos: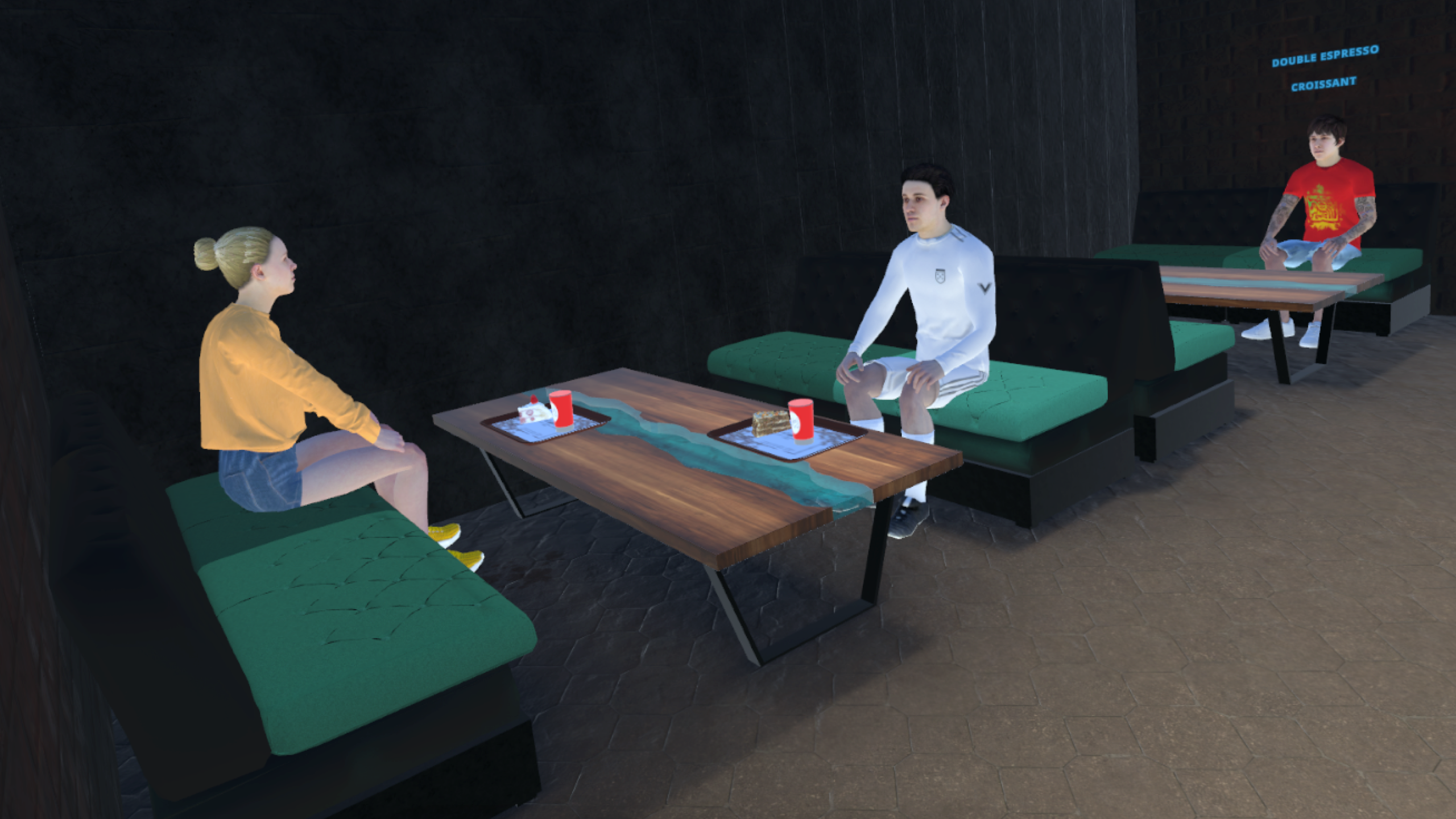 Logo / App icons